En queer experimentell film om ofrivillig barnlöshet i en värld där de normativa heterosexuella relationerna sätter reglerna för vem och vilka som får bli föräldrar och på vilket sätt. Dessa kroppar som normaliserar oss till kön när vi vill reproducera oss själva. Om viljan att ge bort den möjligheten till någon annan och den gemensamma längtan och försöken att bli gravida tillsammans.
"Anna Linder's Spermwhore is a film years in the making, and finally brings the festival the queer text it has been lacking up to this point. The film, making beautiful use of Super 8mm stock, is explicitly focused on queer bodies, parenthood and the destruction of heteronormative power structures. Spermwhore argues that families should resemble any form that provides love and care for a child, and proclaims the two-parent (wealthy, straight) unit dead. This is a powerful, intersectional feminist text, and one that should be seen by all who love experimental film." Skrivet av Ben Harrison, Exclaim!. Recension från Images Festival, Toronto. Publicerad 17 April, 2016.
"The title of Anna Linder's experimental film sounds like the first in a series of highly successful bukake flicks. But the Swedish artist's contribution is actually a look at the challenges of procreation outside of normative hetero couplings. Using a combination of colour and black and white Super 8, she and her crew shot different types of textiles in motion to create a room with constant flickering spots and swirling sound. Though the piece was inspired partly by Linder's own life, there's no literal story on display here. Rather, the film aims to create a highly abstracted representation of the emotions associated with longing for children, pregnancy and miscarriage through a queer lens. Aside from the additional challenges queer reproduction brings, Spermwhore examines queer parenting as an act that's as political as it is personal, from the initial longing for a child to the overwhelming joy that comes with success after years of trying."
By Chris Dupois, Daily Xtra. Published April 13, 2016.
Anna Linder är född och uppväxt i Storuman, södra Lappland. Hon är verksam framförallt inom konst och film. Som konstfilmsproducent har hon arbetat med Annika Larsson, Catti Brandelius och Joanna Rytel och som curator har hon visat program i många olika sammanhang och länder. Nyligen curerade hon för både Uppsala kortfilmfestival och Umeå Europeiska filmfestival. Hon var en av de inbjudna curatorerna för invigningen av kulturhuvudstadsåret i Umeå 2014 där textverket Words Needed presenterades. Hon har visat samisk film och video på Moderna Museet och Tempo Dokumentärfestival 2013, Samiska veckan i Umeå 2012 och hon curerade serien Queer Eyes för Göteborgs konsthall 2012.
Produktionsfakta
2016, 12 min, 4:3, färg/sv/vit, ljud 5.1, original format: super-8, visningsformat: DCP
Regissör
Anna Linder
Medverkande
Anna Linder, Hanna Högstedt, Juli Apponen, Zafire Vrba och Niika Linder, Rio Gäredal
Filmfoto
Maja Borg och Annika Busch
Klipp och Super-8 bearbetning
Maja Borg
Sömnad och Super-8 bearbetning
Anna Linder
Musik
Erika Angell
Text
Anna Linder, Hanna Högstedt, Juli Apponen, Zafire Vrba
Ljud
Jan Alvermark
Grafisk form
Josefin Herolf
Colorist
Per Sjökvist, Filmlance International
Online
Jonas Eriksson, Filmlance International
Tattoo
Sole, StaDemonia Tattoo Barcelona
Filmad med en Beaulieu 6008 PRO
Inspelningsassistent
Anders Rundberg
Producent
Anna Linder
Produktionsbolag
Big Human Productions 2016
Kulturinvestering av Vetenskapsrådet, Akademin Valand och Svenska Filminstitutet, filmkonsulenter Andreas Fock och Andra Lasmanis
Kontakt och distribution worldwide
CFMDC – Canadian Filmmakers Distribution Centre, bookings(at)cfmdc.org, www.cfmdc.org
HEURE EXQUISE ! – Centre International pour les Arts Vidéo, contact(at)exquise.org, www.heure-exquise.org
Anna Linder +46 70 6430151, mail(at)annalinder.se
Festivaldistribution
Jing Haase +46 8 6651100, jing.haase(at)filminstitutet.se
Spermahoran
är en del av forskningsprojektet Queera rörliga bilder Queer Moving Images at Valand Academy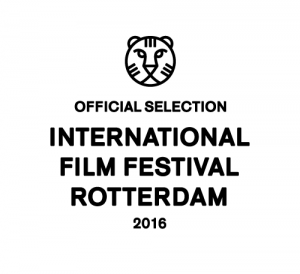 Photo: Maja Borg
Contact Anna Linder for full resolution press images.
This post is also available in:

Engelska
Screenings