This short film is a queer, feminist and experimental work that began in 2009 and came to fruition in the spring of 2013.
Spermwhore is a queer experimental film about unwanted childlessness in a world where normative heterosexual relationships dictate who can become parents and in what way. When it comes to reproduction our merciless bodies reduce us to merely a set sex or given gender. But the longing for children is not limited to our bodies, and the possibility of pregnancy can be gifted, shared and undertaken together.
Read more about the working process in the book Queer Moving Images.
"Anna Linder's Spermwhore is a film years in the making, and finally brings the festival the queer text it has been lacking up to this point. The film, making beautiful use of Super 8mm stock, is explicitly focused on queer bodies, parenthood and the destruction of heteronormative power structures. Spermwhore argues that families should resemble any form that provides love and care for a child, and proclaims the two-parent (wealthy, straight) unit dead. This is a powerful, intersectional feminist text, and one that should be seen by all who love experimental film."
By Ben Harrison, Exclaim!. Review from Images Festival, Toronto. Published Apr 17, 2016.
"The title of Anna Linder's experimental film sounds like the first in a series of highly successful bukake flicks. But the Swedish artist's contribution is actually a look at the challenges of procreation outside of normative hetero couplings. Using a combination of colour and black and white Super 8, she and her crew shot different types of textiles in motion to create a room with constant flickering spots and swirling sound. Though the piece was inspired partly by Linder's own life, there's no literal story on display here. Rather, the film aims to create a highly abstracted representation of the emotions associated with longing for children, pregnancy and miscarriage through a queer lens. Aside from the additional challenges queer reproduction brings, Spermwhore examines queer parenting as an act that's as political as it is personal, from the initial longing for a child to the overwhelming joy that comes with success after years of trying."
By Chris Dupois, Daily Xtra. Published April 13, 2016.
Production facts
A film by Anna Linder; 2016, 12 min, 4:3, color/bw, sound 5.1, original format: super-8, screening format: DCP
Director
Anna Linder
Cast
Anna Linder, Hanna Högstedt, Juli Apponen, Zafire Vrba and Niika Linder, Rio Gäredal
Cinematographers
Maja Borg and Annika Busch
Editor and Super-8 Treatment
Maja Borg
Sewing
Anna Linder
Music
Erika Angell
Lyrics
Anna Linder, Hanna Högstedt, Juli Apponen, Zafire Vrba
Sound
Jan Alvermark
Graphic design
Josefin Herolf
Colorist
Per Sjökvist, Filmlance International
Online
Jonas Eriksson, Filmlance International
Tattoo
Sole, StaDemonia Tattoo Barcelona
Filmed on a Beaulieu 6008 PRO
Runner
Anders Rundberg
Producer
Anna Linder
Production company
Big Human Productions 2016
Financial Support by The Swedish Research Council, Valand Academy and The Swedish Film Institute, film commissioners Andreas Fock and Andra Lasmanis
Contact and Distribution Worldwide
CFMDC – Canadian Filmmakers Distribution Centre, bookings(at)cfmdc.org, www.cfmdc.org
HEURE EXQUISE ! – Centre International pour les Arts Vidéo, contact(at)exquise.org, www.heure-exquise.org
Anna Linder +46 70 6430151, mail(at)annalinder.se
Festival Distribution
Jing Haase +46 8 6651133, jing.haase(at)filminstitutet.se
Spermwhore
is part of the research project Queer Moving Images at Valand Academy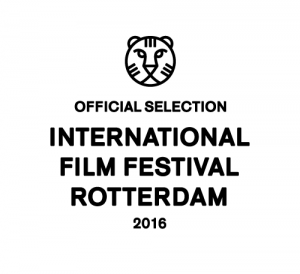 Photo: Maja Borg
Contact Anna Linder for full resolution press images.
Screenings
| | | | |
| --- | --- | --- | --- |
| International Film Festival Rotterdam | 2016/01/29 | Lantaren 5 | The Netherlands |
| Images Festival Toronto | 2016/04/17 | Jackman Hall, Art Gallery Ontario | Canada |
| Oberhausen International Short Film Festival | 2016/05/09 | Lichtburg Filmpalast/Sunset | Germany |
| Edinburgh International Film Festival | 2016/06/18 | Cineworld 5 | Scotland |
| MIX Copenhagen | 2016/10/06 | Sjællandsgade Bad | Denmark |
| VOX Feminae | 2016/10/08 | Zagreb | Croatien |
| Uppsala International Short Film Festival | 2016/10/26 | Uppsala | Sweden |
| Queer Streifen Film Festival | 2016/11/03 | Regensburg | Germany |
| Pink Screens Brussel | 2016/11/17 | Beursschouwburg | Belgien |
| Fringe! Queer Film & Arts Fest London | 2016/11/19 | Hackney Showroom | UK |
| Umeå European Film Festival | 2016/11/26 | Bildmuseet | Sweden |
| Um Outro Film Festival | 2017/01/20 | CCBB, Curator Gustavo Galvao | Brasilia |
| 14 Zinegoak LGTB Film & Performing Arts Festival | 2017/02/20 | Bilbao | Spain |
| Tempo Documentary Film Festival | 2017/03/11 | Bio Rio Stockholm | Sweden |
| Melbourne Queer Film Festival | 2017/03/19 | ACMI, Curator Anna Helme | Australia |
| BFI Flare London | 2017/03/23 | British Film Institute NFT 3 | UK |
| Polar Festival - Panorama Nordic | 2017/04/21 | La Gaite Lyrique, Paris | France |
| Frame Film Festival | 2017/05/06 | Bio Roy, Gothenburg | Sweden |
| Gerlesborgsskolan | 2017/05/10 | Curator Karolina Pahlén | Sweden |
| 12th XPOSED Int. Queer Film Festival | 2017/05/12 | Moviemento, Berlin | Germany |
| Borderline – Culture Festival | 2017/05/31 | Litteraturhuset, Gothenburg | Sweden |
| 1th Hungary Queer Festival | 2017/06/04 | Művelődési Szint (Müszi) | Hungary |
| Rio Festival de Gênero & Sexualidade no Cinema | 2017/06/06 | Cine Odeon, Rio de Janeiro | Brasil |
| WHAT THE FUCK ? FEST*** | 2017/07/01 | Cirque Electrique, Paris | France |
| 17th IMAGES CONTRE NATURE 2017 | 2017/07/05 | Videodrome 2, Marseille | France |
| TranScreen Film Festival | 2017/09/15 | Kriterion 3, Amsterdam | The Netherlands |
| Feminist Film Club | 2017/09/28 | Unit 4 Towerdykeside, Hawick | Scotland |
| STOCKmotion Filmfestival | 2017/10/14 | Swedish Film Institute, Sthlm | Sweden |
| Lesbisch Schwule Filmtage | 2017/10/22 | Metropolis, Hamburg | Germany |
| INVIDEO, 27th Int Exhibition of Video & Cinema Beyond | 2017/11/16 | Spazio Oberdan, Milano | Italy |
| Trans Film Fest Stockholm | 2017/11/17 | Stockholm | Sweden |
Program
| | | | | |
| --- | --- | --- | --- | --- |
| Queer Moving Images | 2017-02-04 | Göteborgs konsthall | Sweden | Anna Linder, Göteborgs konsthall |
| Family First | 2017-10-07 | Södertälje konsthall | Sweden | Curator Sarah Guarino Florén |
| CITY OF WOMEN | 2017-10-08 | Galerija Alkatraz, Ljubljana | Slovenia | Artistic Director Teja Reba |